What does Windows 7 End of Support Mean for You?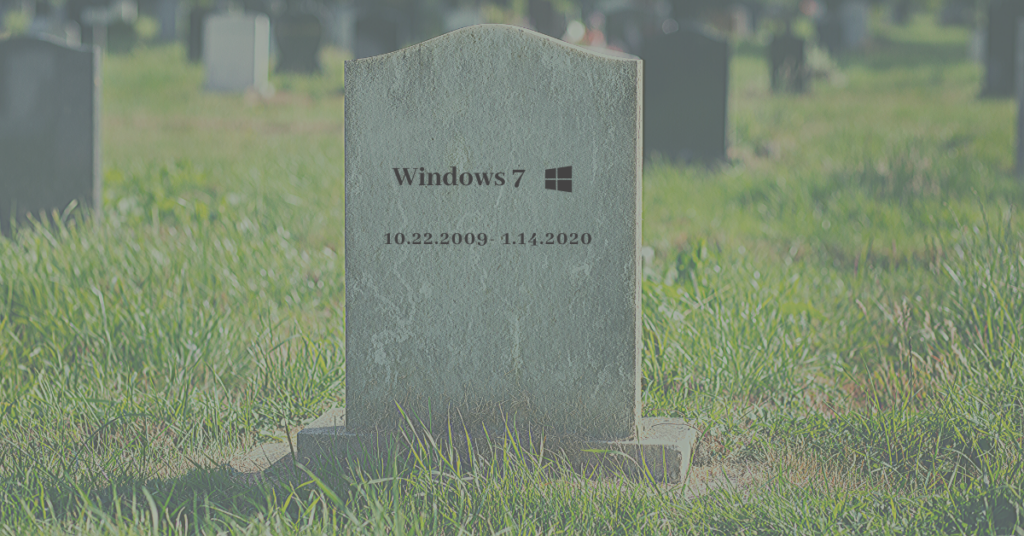 Tired of those annoying Windows pop-ups you've been seeing on your computer? You might want to take a second look next time they pop up- they're an important warning for anyone using Windows. As of January 2020, Windows 7 will no longer be patched or supported by Microsoft.
What does that mean?
If you have any Windows 7 workstations, after January 14th, 2020 they will be outdated and unsupported. What this means for you: your business will be completely exposed to attacks from cyber criminals to your network systems and personal data. Without the Microsoft patches or updates, these attacks can crash your system and bring your business to a grinding halt. This isn't just scare-tactics- all companies housing medical and financial information are being required by law to upgrade any computer systems running Windows 7 due to the risk this expiration poses.
What should I do?
Don't wait until Windows 7 expires January 14th, 2020. Start the new year right by protecting your business. Upgrade or replace any servers or workstations still running Windows 7 as soon as possible. Contact your IT provider today. Updating an IT infrastructure is a large project that takes time and professional support to conduct. If you aren't confident in your IT service, don't wait until your business is at risk to seek help.
At M3 Networks, we specialize in bringing high-quality cyber security to businesses. Call us at 817-835-8714 and let us know today if we can help your business through this transition away from Windows 7.