Don't Make This One Mistake With Your IT Company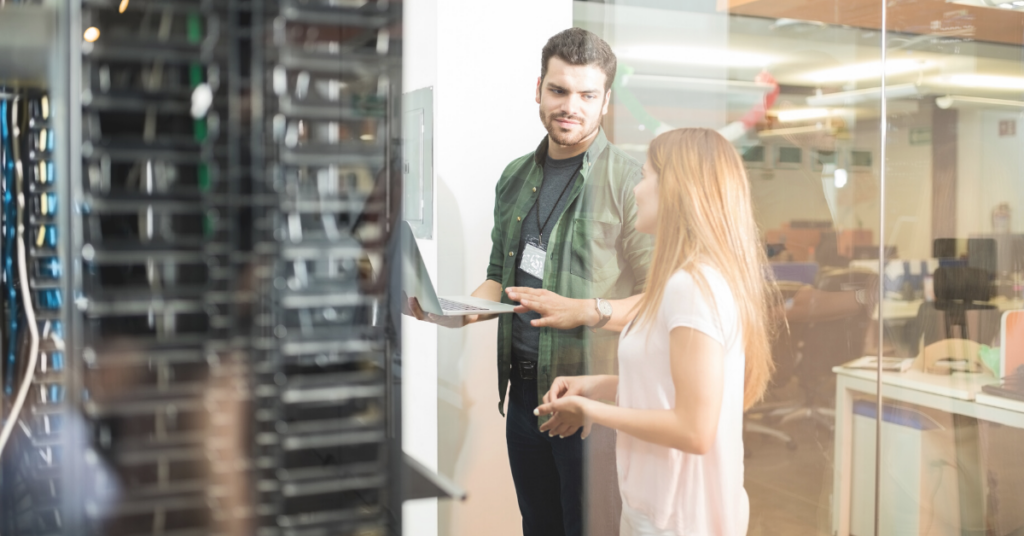 Your IT services company is one quick phone call away. This is true of a lot of businesses that outsource their IT needs through an IT services provider.
While having an outsourced IT company on standby is great, a lot of the time they stay on standby. That is to say, they only get a phone call when something goes absolutely wrong – networks crash, hardware fails, data is stolen or erased and so on.
This is a major mistake.
Your IT company is capable (and willing) to do so much more than react to a catastrophic failure. When you save the phone call for emergencies, you're leaving a lot of expertise on the table. Your IT company can make a huge difference in the way your business operates day-to-day – and for the better!
CONSIDER THE FOLLOWING:
You reduce your risk greatly. Do you know if your systems and processes are compliant with current standards? Is your network security up to par? Do you want to risk it and assume everything is up to snuff? Your IT company is there to make sure your business is secure before something happens, whether it's a minor network outage or a catastrophic security breach. If you're storing your customers' financial details (or, really, any sensitive data) on a local server, this is HUGE.
You have one less thing to worry about. When you delegate and rely on your IT services company, this frees you up to work on what really matters: your business itself. Your IT company helps make sure you don't spread yourself too thin. And when it comes to delegation, make sure your employees can contact your IT team as needed. After all, your employees are on the front lines and may experience an issue that needs resolving. They shouldn't need to bug you about it. They should be able to submit a ticket directly to your IT. Simple!
Your business stays ahead of the curve. This comes down to pro-activity. An experienced IT company knows IT like no one else; they can, in some cases, catch a problem before it becomes a problem. They are there to keep your network updated and maintained, and, should an issue arise, they can address it ASAP to ensure your business avoids any downtime or outages. Plus, this gives you a competitive advantage. A lot of medium and small businesses skimp on security. They spend as little as possible on security and network management. You know who doesn't skimp? The bigger companies. You can get on their level and blow past your competition. This is something your own customers would love to hear.
You keep costs down. Business owners love to save money where they can. Outsourcing your IT and relying on your IT company helps you do this. First, you don't have to hire a dedicated, in-house IT team. This can be very costly. A qualified IT staff can come with a serious price tag because they're in such demand. Second, because you have an outside IT company maintaining your network, they can help you avoid costly disasters, such as a network failure or data loss.
Waiting until something goes wrong is a dangerous and ineffective approach to IT. It puts your business at serious risk, both internally and externally. Let your IT company do what they do best: managing your systems! They help keep things running smoothly. You never have to worry if your firewall is up and running (and up-to-date). Don't keep them at arm's length. Let them do their job.