Michael D. Moore warns about potential Russian cyberattacks on NBC5 (KXAS)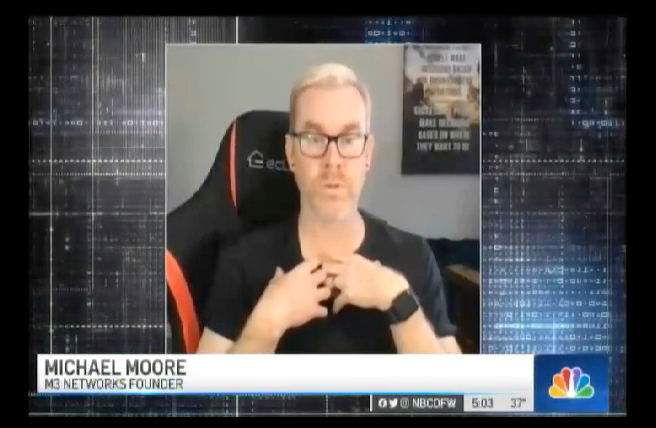 As the Russian invasion of Ukraine continues, local cyber experts have issued a warning about the possibility of cyberattacks in the U.S.
"Specifically, on the cybersecurity side as Russia aims to do harm to the U.S. and its allies and they are extremely good at cyber attacking," M3 Networks founder and cybersecurity expert Michael D. Moore said.
Everyone from cities to everyday citizens should be on alert. Click below to watch the video.

Featured on NBC5, Dallas Fort Worth 02-25-22